Episode 5 of The Gamemaker Podcast!
News, interviews, reviews and guidance for users of YoYo Games' GameMaker Studio
This Episode's interview is with Andrew and Anthony from Lead Money Games
-----
>>> Episode Stream <<<
You can also subscribe to the audio feed and get each episode delivered to your device of choice. Links for both the RSS and iTunes feeds are listed in the right-hand side panel of the website.
Show Notes
Links Related to my interview guests, Andrew and Anthony from Lead Money Games
Lead Money Games Official Website
http://www.leadmoneygames.com/
Lil Tanks Steam Page
http://store.steampowered.com/app/495820/Lil_Tanks/
The Successful Kickstarter Campaign Page for Lil Tanks
https://www.kickstarter.com/projects/leadmoneygames/lil-tanks
Roberto Gatto - Cut Scene Artist for Little Tanks
https://www.artstation.com/artist/robertogatto
Kelly Warner / Score Chamber Audio - Composer of the Music used in Little Tanks
http://www.scorechamberaudio.com/
--------
Featured Games

Dead Men Walking
Itch -
https://stewedbrew.itch.io/dead-men-walking

Knights and Monsters
Itch -
https://add92.itch.io/knights-and-monsters
Arochecky
Steam -
https://zelpad.itch.io/arochecky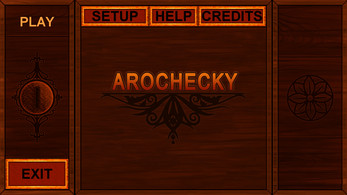 Acorn Squirell Race
For Windows -
Direct Download
Google Play for Android -
https://play.google.com/store/apps/details?id=com.roadhammergaming.Acorn_Squirrel_Race